When it comes to value for money, education must be a top priority. The best education at a young age can put your child years ahead academically, allowing them to achieve from the very early stages of life. Setting them up in the right way will allow your child to get a better job in the future, as well as be happier in their non-work life. However, some children though intelligent, may struggle with the school system.
The system is not for everyone, which is why some children exceed their learning potential, whilst others struggle. One way to help your child is by using a home tuition agency in Singapore. Home tuition is a great way to teach your child, as lessons can be carefully tailored to their learning preferences. Whether your child wants to learn math tuition in Singapore or they would like help with their sciences, there are many benefits of home tuition. Here are some of the key benefits that we recognise.
Improved Confidence
If your child isn't doing the best at school, it can really damage their confidence. If this is not tended to, your child may begin to hate school as it becomes a place where they no longer feel comfortable. Using a private tutor can often provide students with the confidence boost they need to succeed. Due to the one to one nature of home tuition, tutors can identify key areas in which students can improve. Often, the student will not recognise this themselves, even though it may be damaging them. By gaining extra confidence a tutor can identify what areas the student is struggling and make suggestions as to how they can improve.
Developing Exam Technique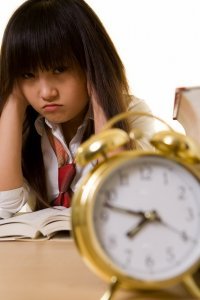 Although exam technique is taught within schools, it can be difficult to pick up for some students. As a result, they may know everything they need to for an exam but cannot successfully express their knowledge in their answers. A home tutor can help teach your child the correct exam technique, ensuring that they are able to perform when it comes to exams. Often, children will require trial exam practice in order to do well in exams. With a tutor helping them throughout the process, they can begin to spot and understand the many traps set in the examinations, as well as develop their time management.
Tailored Sessions
Every individual will have their own preferred way of learning and working. Whether this involves talking to others in order to express their ideas, or writing down their thoughts onto paper, no one technique works for everyone. Whilst good classroom sessions make use of different learning styles, it isn't always possible to cater to all. A home tutor will tailor the students learning program around the individual themself. This allows them to unlock their full learning potential. In addition to this, your child will also begin to understand the ways in which they learn best, which can significantly improve classroom performance.
Renewed Interest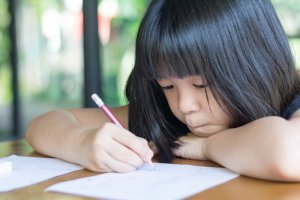 Unfortunately, many school curriculums are restricted to certain schemes of work. This can prevent some students from effectively engaging in the topics that they are studying. As this goes on, they may begin to disengage which will impact their overall ability to achieve. A home tutor can help inject new enthusiasm into a subject in order to appear more appealing to your child. For example, a 'boring' subject such as Math, could be linked to businesses that your child finds interesting. Reading comprehension in literacy could be developed through reading fiction books about space or adventure. It is always possible to link your child's passion with a subject at school in order to develop interest.
Improved Organization
By having regular lessons with a home tutor, a child can begin to focus on their work which will allow them to become more organized. They will begin to feel responsible for their next lesson, which will allow them to prepare for the class. Once momentum builds up over time, your child will begin to enjoy lessons rather than feel anxious. This is because they understand the topic at hand and are making progress within the class.