Physics Tuition in Singapore 'O' Level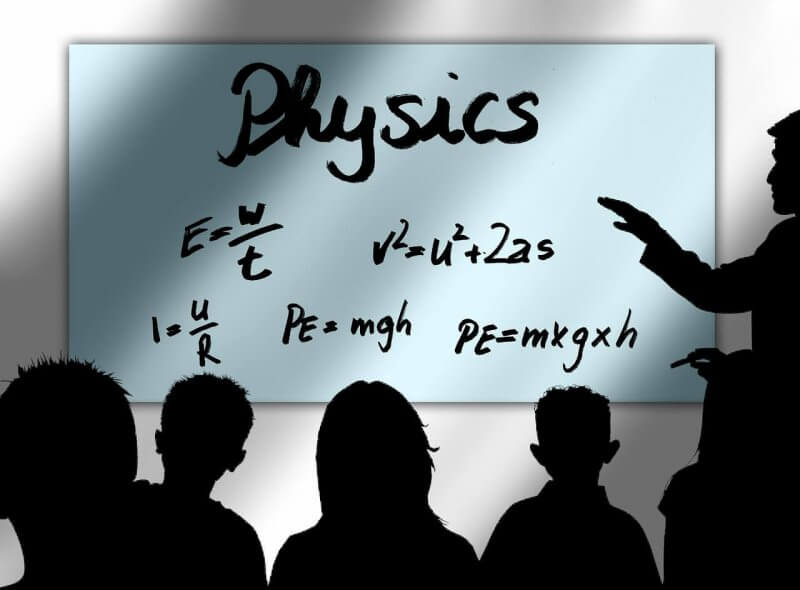 Are you searching for a Physics tutor in Singapore? Our local education system emphasises heavily science. The subject is introduced to young students during the early stages of their childhood development in Primary 3. After attaining elementary level mastery, primary school students move on to more advanced standards of science in secondary school before being given the option of specialising in specific branches of science. Physics is one of the three main specialisations, and is also known to be one of the more challenging ones. While the majority of the physics syllabus might seem to be rather straightforward and logical, there are also many complex theorems and formulas that are difficult to grasp. That's why you should look to hire a physics tutor in Singapore and make this complex subject easier to understand.
Edu Aid is top-rated physics tuition in Singapore and junior college students in Singapore with renowned and proven private physics tutors in Singapore who live and breathe the subject. There's no better way to learn physics who's able to simplify and make sense of all these mind-boggling formulas. Edu Aid's tutor is fully capable of bringing any student's physics standards to the next level. The only step you'll have to take is to sign your child up through our 'Request A Tutor' form.
---
Secondary School Physics Tuition
When it comes to a secondary school student's specialisation selection, physics just so happens to be one of the most selected science subjects. However, that doesn't mean that it's any easier than the rest. The truth is, physics is not easy to understand at all. Some secondary school teachers can even find it difficult to translate the subject into layman terms. Examinations in this day and age require so much more than just memorisation. It's no longer a competition of who can barf out the most paragraphs from the textbook. Secondary school examinations these days require the appropriate application of theories, which means that simply cramming page after page of textbooks is no longer the way to go. The new priority is to fully understand the reasons, implications, and applications of physics. Working hard isn't the answer anymore. Instead, it's all about working smart.
Without having a firm grasp on the subject, secondary school students will usually struggle just to get a passing grade. This is precisely why numerous parents each year come to Edu Aid for help in physics tuition for their children. It's no easy feat to witness your child working hard every night, just to end up disappointed with their grades. It's not that their effort isn't paying off, it's that they might be approaching physics the wrong way. Let's not forget that secondary school students have almost another 6 or 7 subjects to worry about. Perhaps teenage life isn't so care free after all.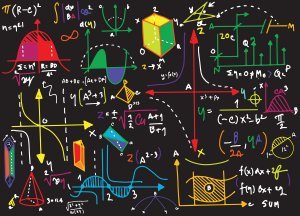 On top of that, there's also CCAs and other after school activities that they have to participate in, leaving very little time for tuition. The commute to the nearest to your home might take them at least half an hour to-and-fro, and that's simply time that they cannot afford to waste. Tuition centers also take in students in large groups, which means that the tutor's attention is once again divided amongst other students. To be completely frank, that's just solving one problem with a slightly smaller problem.
Our tuition agency is designed to address all of these issues. Edu Aid's list of qualified and verified private tutors make the commute directly to your home, taking convenient educational help to a whole new level. Tuition conducted by Edu Aid's tutors is generally taught in a one-to-one setting, which means that your child will get a professional educator's full attention. Your child will be able to find all the answers to their unanswered questions, gain a more in-depth understanding of physics as a whole, learn additional tips to maximize their marks in examinations, and achieve full confidence in himself and their knowledge of physics.
---
Junior College Physics Tuition in Singapore
Junior College lectures are allocated a fixed number of hours per week to cram pages and chapters of information into the brains of almost 40 students per class. It's no wonder that JC students these days struggle so much. Not only are they not receiving the dedicated attention that they need to learn effectively, but they're also being potentially distracted by 39 other struggling students. If you repeat this cycle over a period of just a few short months, the majority of students are going to end up having a poor foundation in physics. Having a strong foundation in any subject is absolutely vital to any student's academic success. If you feel that your child doesn't have the confidence in his physics foundation, then it's definitely a tell-tale sign that you're going to need to get him a private 'A' level physics tutor.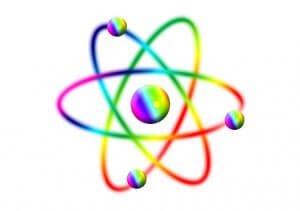 Choosing the physics tutor in Singapore
Edu Aid as your trusted physics tuition agency might potentially change your child's life and steer him towards the direction of achieving formidable grades. By making sure we provide physics tuition in Singapore that speaks to the student, we'll help any student to overcome the challenges hindering their progress.
We scrutinize every single tutor profile that's submitted to us, ensuring that the private tutors we select to represent our physics tutor is fully capable of delivering quality education. This includes their teaching history, qualifications, and achievements on top of a long list of other criteria. Upon receiving your filled-up 'Request A form' for physics tuition. Our coordinators instantly get to work to recommend available and reputable private tutors to you. The selection, however, is entirely up to you. We are advocates of freedom of choice, and there's no purpose for us to force any given tutor on any one of our students. Your pre-requisites and preferences are set by you, and recommended by us.
There's no doubt that you want the absolute best for your children. After all, that's a parent's ultimate duty. Engaging a Home Tuition Agency in Singapore that's as renowned as Edu Aid is practically risk-free, and the only thing your child has to lose is his unsatisfactory grades. All this talking has gone far enough, it's time to take action, so hear us out. We are entirely confident in helping students across Singapore excel in any subject, including physics. Edu Aid is a reputable tuition agency in Singapore, that's equipped with the experience, the knowledge, the tools, and the means to bring quality educational help to secondary school and Junior College students. But none of that can be achieved without you taking the next, easy, yet most important step. Fill up our 'Request A Tutor' form, and your child will finally receive real help for their physics.
[php]echo get_sidebar('home'); [/php]