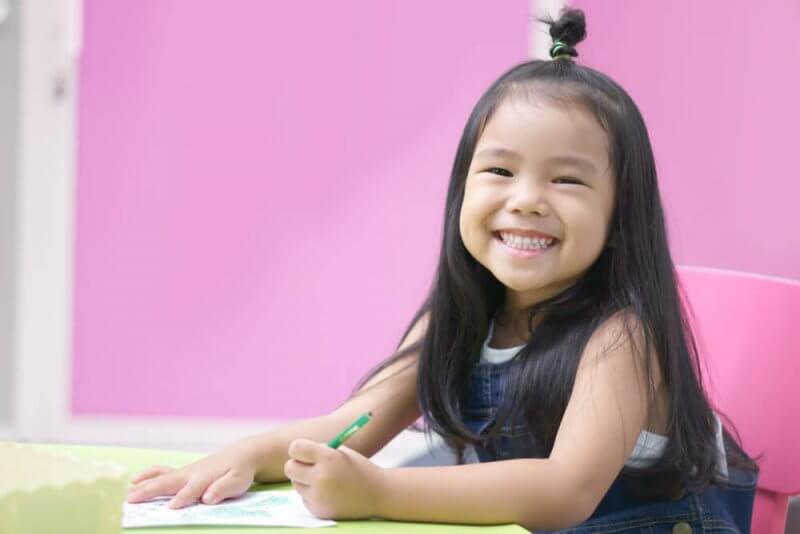 Edu Aid is no ordinary home tuition agency in Singapore – education is our passion, and we believe that education shouldn't start at 7 years old; that's 7 whole years that your child could have maximised for better development. We understand that children have incredibly short attention spans. One second they're playing with their new toy, the next second they've gone back to fiddling with your iPhone. The bottomline is that preschoolers just want to have fun. But without the proper direction, preschoolers might not be able to perform up to their full potential. Our tuition agency has access to a comprehensive number of professional preschool tutors who incorporate learning into enjoyment for your child, while helping him to realise his true potential.
So, if you haven't already done so, it's about time that you engage a preschool private tutor to give your child the head start that he needs to rise above his peers. This can have a potent effect on his performance in the first few years of primary school, and can help him soar to even greater heights in the future. All of that begins right now, and whether you choose to enrol him into a tuition agency today. Send us a free and non-obligatory tutor request form right now, and let's help your child get the education that he needs!
---
Give Your Child A Good Head Start in Their Education
As we've already established earlier, a child's academic journey doesn't always begin with a formal education, it can start as early as preschool. This is the period where your child undergoes his fundamental stages of development, and providing your child with the knowledge and experience will give him a head start in the realm of academics. Engaging a tuition agency for your child can even be described to have a rather significant impact, differentiating him or her from the rest of the class once formal schooling actually begins.
Children during their toddler years tend to have relatively short attention spans, making it challenging for them to listen intently in a large classroom setting. It doesn't help that preschools and kindergartens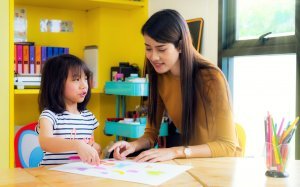 are packed with many students who are allocated one teacher to oversee the imparting of knowledge to tens of children. That's not going to be particularly helpful, especially when your child isn't able to keep up with the rest of the class.
Preschool tuition addresses this issue by placing your child in a more conducive setting where a private tutor is able to focus solely on your child's development. This type of environment is perfect for students who encounter difficulties with focusing on the lessons that go on in preschool.
---
Boost Your Child's Confidence With Preschool Tuition
I bet you can recall your first day in primary school. Well, at least I can. It was the most exciting yet petrifying experience in my life. The anticipation was insane, because unfortunately for me, I wasn't as prepared as I should've been. Without proper preparation, a freshly enrolled primary one student might be far too intimidated to adjust accordingly to a primary school's new environment. Preschool tuition is a platform that prepares your child for the next step in his academic journey, and he'll have a better idea of what to expect. It also helps your preschooler to grow more accustomed and comfortable with conversing with people outside of family members.
Preschoolers and toddlers are also generally quite shy and reserved, which is possibly the result of being brought up in a conservative society such as Singapore's. Preschool tuition acts as an avenue for preschoolers to ask questions and clarify teachings that they couldn't understand in class. At the same time, this also creates a domain for your child to build up his or her self-confidence.
The interaction between a tutor and a preschooler is more engaging and encouraging as compared to what your child might receive in school. There's a strong sense of personality that comes with it, which enhances and builds on a preschooler's character.
Preschool tuition is an investment that will benefit your child as a new student, and yourself as a parent. It'll give you a better gauge of your child's unique learning style, and that's knowledge that you'll definitely find useful as he or she grows older and advances through primary and secondary school.
How great is it that your child's success can be determined when he or she's a mere toddler? Engaging an experienced home tuition agency is as simple as filling up a form. Take control over your child's academic journey and appoint a private tutor today!
[php]echo get_sidebar('home'); [/php]