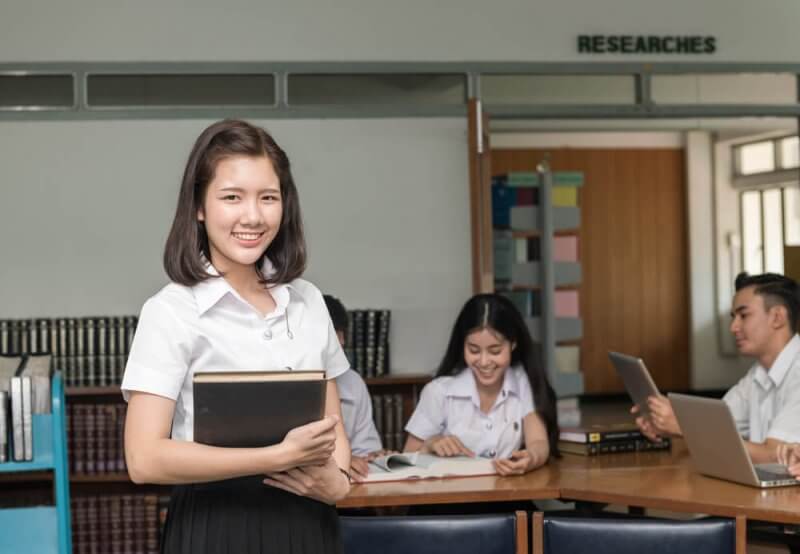 Are you looking for a reliable private tutor who will take your Junior College education to the next level? Are you spending your entire day with your H1 and H2 textbooks, just to scrape by with borderline passes?
If that situation sounds familiar to you, then you're certainly in luck.
Edu Aid is a reputable tuition agency in Singapore that can connect you with a pool of professional JC home tutors. All of our tutors have undergone Edu Aid's stringent selection processes, leaving you with only the best tutors in Singapore. We make it our mission to provide our clients with only results-driven and proven private tutors who will make a real difference in your 'A' level course. The best part is that you don't even have to set foot out of your home to a tuition centre and spend your precious time commuting. This means that less time is wasted, and more time is gained for revision, studying to achieve even better results. So what are you waiting for? Send us a free request for a private home tutor now!
---
Why Getting A Tutor Is Necessary Even In Junior College
Not convinced just yet? Well, let's talk a little bit more about the current path that you're on. Looks like you've risen from the depths of PSLE and O levels and managed to get yourself into a Junior College. Well, congratulations on your accomplishment! But let's not forget that you're not ready to reap the fruits of your labour just yet; because JC is an entirely different ball game from here on out. During secondary school, you had the luxury of four years to prepare you for the major examinations. I hate to be the breaker of bad news, but Junior College is only generous enough to give you a timeframe of just two short years.
Building on your foundation and fundamentals is paramount, even before the term commences. You want to be absolutely certain that you're academically prepared for the speed that the curriculum is delivered and the profound content that follows. It's a rapid atmosphere that isn't going to wait for you to catch up. It's no wonder that most Junior College students find it increasingly difficult to keep up with their lectures and tutorials.
If you want to maintain a good distance ahead of everyone else, it's absolutely crucial to construct a solid foundation before your first day. It's not the greatest feeling to spend your well-deserved holidays studying; that's completely understandable. After all, you did just spend four whole years of your life for an examination. But let's look at it from a larger perspective – what you do in the next few months has a direct impact on your academic journey for the next two years, and even more years to come.
---
Breeze Through A Level By Getting A Tutor
We've all heard it all before; to get into a good university, you need to score well for your 'A' Levels. As tiresome as it is to keep listening to the same reiteration, it's certainly relevant. Enlisting help from a tuition agency is bound to increase your chances of scoring the grades you need to get accepted into the university of your choice.
Preparation for your 'A' levels doesn't always have to feel like you're fighting a losing battle. As mighty as the pen can be, possessing a strong foundation with unlimited ammunition supplied from a private tutor just might secure you an resounding win. You know that there are obstacles that lie ahead of you, but with a reputable tuition agency such as Edu Aid behind your back, conquering these hurdles can be smooth adventure. If there's a particular H1 or H2 that's grinding you down, don't bear all that weight on your shoulders. Help is always available if you're willing to look for it.
Our tuition agency matches students with only the highest calibre of private and home tutors available in Singapore:
Private tutors who've: been in your exact position and managed to cross the barricades and come out on top
Private tutors who've brought out the very best in struggling JC students such as yourself
Private tutors who take you back to the basics and impart studying tips and valuable knowledge at exceptional efficiency
With a Singapore tuition agency by your side, you'll be another one of the numerous other JC students who managed to tackle their 'A' levels with formidable confidence, impeccable foundations, and in faultless fashion.
[php]echo get_sidebar('home'); [/php]