GP Tuition for Singapore Students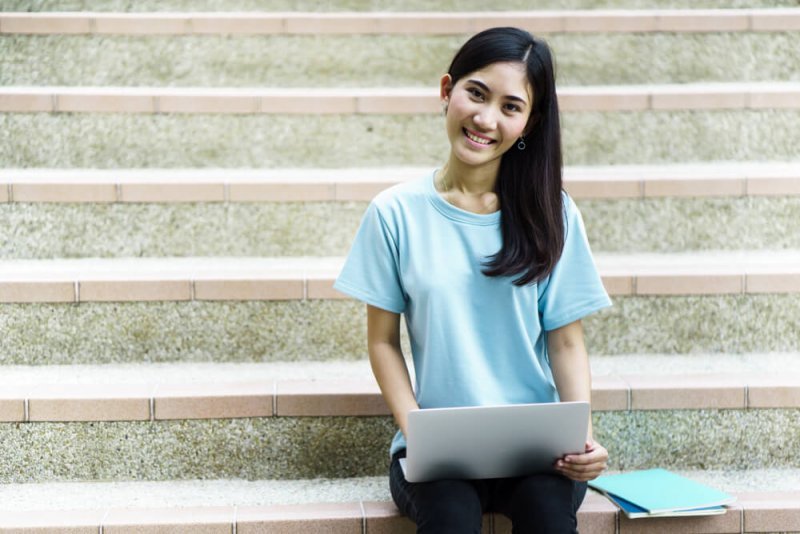 Those who do not have a firm grip on English grammar. The fundamentals of English are established in the years during a student's terms during primary and secondary school. If a student wasn't able to grasp a firm grammar foundation during those years, then the next couple of years in Junior College is going to be admittedly tough. Some students enter JC thinking that they can avoid English altogether, considering that it's no longer a subject at that level. However, they end up surprised and caught off guard once they realize the substitute for it – the dreaded General Paper. That's why hiring a tutor for GP tuition is sure to help you get through this daunting but necessary part of your education.
More often than not, students who struggled with English during their years in secondary school are more likely to struggle with GP once they enter JC. The worst part is that GP is a compulsory subject H1 subject for the 'A' levels, and there's no way around it. What this ultimately means is that Junior College students are expected to already have a decent command of the English language, which is exactly why an even more advanced level of writing is introduced. A private tutor for GP makes all the difference when it comes to scoring for the examinations, and a tuition agency such as Edu Aid is able to help with that. All you need to do is fill up our 'Request A Tutor' form and we'll recommend to you a list of qualified and specialised tutors.
Struggling to score for GP has always been a challenge encountered by students in JC. It's not an easy subject to do well in if you don't have a strong foundation in English. To make matters even worse, the Singapore education system isn't exactly the most innovative in terms of challenging students to think critically. All of these factors pile up, resulting in the increasing number of JC students who struggle with the subject. General Paper emphasises greatly writing essays in an argumentative and formal style. These responses are required to be critical, creative, and educated. The topics that students are required to write about are also incredibly diverse. Students who intend to do well for this subject need to keep up with current events and constantly challenge themselves to form sensible and articulate opinions. On top of that, they'll have to pen everything down into a well-written and structured essay. It's also necessary for students to memorise facts to create a more constructive argument. General knowledge plays a significant role in the determination of a student's results in GP tuition.
---
GP Tuition in Singapore For Private Learning
Since we've established that the GP requires students to be proficient in both English and critical thinking, it's only natural to assume that JC students often struggle on these two fronts. Students tend to think that they can get away by not focusing on the GP and relying on their other subjects to get into the university of their choice. I hate to be the bearer of bad news, but that's a common misconception that prevents students from getting their ideal grades and performing up to their full potential.
The truth is, universities in Singapore do regard the GP as an important entry criteria. That's why you should never dismiss the idea of improving by means of GP tuition. If a student fails to perform in the subject, entering university is going to be an uphill battle, which also equates to a dampened chance of getting into the course or school of choice. What this means is that it simply isn't worth the risk, and students are much better off to do their best for the GP tuition in Singapore.
Mastering the skill it takes to score in the GP takes patience, discipline, and most importantly, the right guidance. A tuition agency such as Edu Aid provides JC students with reliable private tutors who specialise in teaching students how to do well for the subject. All of our private tutors who intend to teach any subject in the 'A' levels are required to have taken the 'A' levels themselves. This ensures that the private tutor is able to identify with his or her students and recognise their struggles, allowing them to ability to impart knowledge in the most effective and efficient manner. Assistance from a private GP tuition will also give students a strong advantage as they'll be instructed on important pointers to remember and the details that they need to look out for.
Why our GP Tuition in Singapore is Best From Others
Our qualified list of GP tuition have taught the subject for years, granting them a wealth of experience who are able to give hints and tips to score better for the 'A' levels. There's also the added advantage of being able to teach students the proper usage of grammar and an expanded vocabulary, all of which lead to a better-written essay. A private GP tutor is able to practice the language with students and point out any mistakes on the spot, which creates a more conducive and productive learning environment as a whole. More often than not, students from families who speak English as a second language tend to struggle more with this specific subject, which makes the help from a private GP tuition even more vital.
The GP is not a subject to be taken lightly. Although it may be difficult to prepare for, gaining a strong advantage is easily attainable if the right help is administered. The help from a GP tuition will allow the student to get a firmer grasp over the concepts and understanding that are required to score in his 'A' levels. Engaging private tuition is as simple as submitting a request to Edu Aid. We are a home tuition agency that really knows the struggles with students, which is why we only provide students with the best private tutors in the industry. All you need to do is fill up and send in a 'Request A Tutor' form and we'll recommend the best who fit your exact requirements.
[php]echo get_sidebar('home'); [/php]