Chemistry is an essential part of A-levels in Singapore hence the need for home tuition In Singapore. Chemistry is essential when a student reaches the university for medical and science-related courses. It is also important to have a top grade on the subject since universities in the country regard it with high value.
But, given the definitions, terminologies, and evidence involved in the subject, the subject matter is very difficult. As a result, it might not be very easy for some students to prepare for the class equally get an A for their papers and test results.
Fortunately, many A-level teaching centres in Singapore offer Chemistry tuition to students hoping to prepare for their Chemistry classes. Some tutors provide dedicated JC classes and can take their lessons at the student's home.
If you're going to get a Chemistry home course from a tutor, here are some tips you can adopt and boost you're getting that elusive A In chemistry.
Understand the Subject
First and foremost, as soon as you do with home tuition in Singapore, you must understand the subject itself. If you don't take the time to do that, it would be hard to improve your revisions for the exam day.Even if you have notes on the topic, if you merely memorize it and do not understand the definitions and examples provided in the class, you may not be able to apply what you understand about the topic.You can try to explain your lessons to your tutor and get them to explain the question themselves. Your teacher can even point out the weakness of your comprehension and motivate you to re-examine your lessons.
Consult the Specification
A-Level teachers are often given a specification or document that lists what the teacher is supposed to cover for their lessons, along with what the students are required to learn. All the documents are often very thick, but it lists each lesson's content and learning goals.
Normally, teachers will ensure that you cover all of the specifications listed for your exams and that they always do so in order. In case you want to get an idea of which lessons to study with your tutor, you can write the learning goals listed by your teacher as a guide to your review for each subject.
Test your Understanding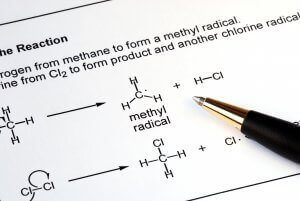 In case you have a clear idea of the subject and believe you understand it, try to test yourself by doing the end of the topic questions written at the end of the chapter of your textbook, or in the review guides your tutor provides. Your tutor for home tuition in Singapore can choose to test your responses, and research the problem and learn how to get the right answer if you get something wrong.
As an option to solving the topic questions in your textbook, you may also check online quizzes, games, and exercises for chemistry students. Among these online tests are free and, if you made a mistake, they even explain how a result was obtained after the test.
Practice Past Papers
Lastly, to get used to the A-Levels exams, it is ideal that you try to tackle your understanding in regards to the subject by answering past tests or paper questions on each subject.
Various tutors for home tuition in Singapore do assist you in checking and answering old test questions. By doing so assists, you have an idea of how difficult the exam questions will be and how tricky it might be to write them. If you manage to answer these tricky questions, it gives you the confidence you're getting ready for your examinations.