For students wanting to improve their grades in school, or for parents who want to help their child to get to the next level of education, looking for a personal tutor is crucial. However, how can you find a tutor that is the right match for your child? As every child has their own style of learning, it is extremely important that you find a tutor whose teaching method aligns with your child's learning method.
In the past, a private tutor could be found by using ads in newspapers, school billboards and shop windows. Alternatively, you would find one recommended by a friend and could arrange a meeting through a short, precise phone call. In the modern market, things now operate differently with the internet being the main way to find the ideal tutor for your child. Luckily, it has never been easier or safer to find private tuition in Singapore. There are many private tutors online who actively advertise their services, teaching style and availability.
Although accessibility to private tuition has improved significantly, so has demand for their services. In the past, it would only be the well-off families who could afford such services. Today, many families are happy to invest and improve the grades of their child. On top of this, many adults are choosing to go back to education in order to learn new topics, gain new qualifications and build on their existing knowledge. Therefore, it is important to find a private tutor who can deliver exactly what you are looking for.
No matter what you are looking for, the right private one to one tutor will help you to achieve your goal. They can help you or your child to better understand particular topics as well as open the mind to new concepts and possibilities. Multiple studies around the globe have now shown a clear link between higher levels of education and higher overall mental functioning. These studies have found that regular mental brain activity helps to maintain the strength of our memory. This is achieved through learning new skills and mental exercises as well as processes that help to stimulate communication between brain cells- all of which is provided during private tuition sessions. Much like building physical muscle in your body, exercising your brain will help to build mental muscle for both children and adults. Therefore, even if your child currently does not have any exams or coursework, working with a private tutor can keep their brain stimulated so when it comes to exam season, they will be prepared. The earlier this process starts, the better the results will be.
So, here are some of the best ways you can find a personal tutor for yourself or your child.
Find a Private Tutor Online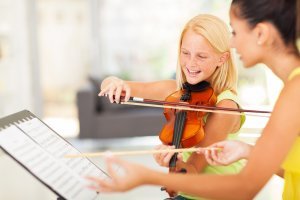 The easiest way to find a private tutor is a simple Google search. Search for a home tuition agency in Singapore and you will provide you with a range of options including local, national and specialized tutors.
Most top home tuition agencies will work with a wide range of tutors in the area and will match the tutor they offer with the needs of the student. Companies such as Edu Aid will offer a wide range of services for all age groups. This covers preschool to professionals in academic subjects. They also offer tuition for extracurricular activities such as sports training and music instruments. Sessions are usually offered both at home and online, this way you or your child can get tuition whenever it suits you.
To save you the hassle, these agencies will also cover all background checks including qualifications for education, working with children, teaching ability and anything else required to be a personal tutor. This can give you peace of mind knowing that your child is being taught by someone with a wealth of experience and knowledge in their niche.
School Recommendations
Where better to look than the school of your child? Often, schools will have built strong relationships with local private tutors who will be happy to offer their services to local students. You can talk to a member of staff at the school to find out if they have any local connections. Often, they will have a tutor for a subject. This ensures your child received processional 1 to 1 tuition in the subject you want to help improve.
If you are looking for recommendations for yourself and do not have any children at school, you can look for recommendations at local education centres and universities. Here, they will have a wealth of information regarding local private tutors in your chosen subject. You can often contact the tutor directly yourself, providing you with the opportunity to talk to your tutor before booking a session.
Contact Tutoring Agencies Directly
Any well-known professional agency will offer individual one-to-one tutoring, small group tutoring or online tutoring as part of their services. By contacting them directly, you can find out more about the services they have on offer and decide whether they are ideal for you. This option is one of the most popular as it allows you to find direct answers in a relatively short period of time. They will usually provide you with all the information you need and ensure that you or your child are paired with a tutor that fits your needs.