Chemistry lessons in school are often extremely fun consisting of test tubes and numerous experiments within the classroom for assessment. However, often children can really struggle when it comes to the topics themselves. While the topics are interesting and have real life application, they are also difficult at times. From the amount of memorization required for the concepts themselves to the application of theory in exams makes Chemistry one of the most difficult subjects taught around the globe. As a result, often both JC chemistry tuition and A Level chemistry tuition are required to achieve the highest possible grades. Without this tuition, the subject can appear too difficult and, in some circumstances, will make children develop an aversion to the topic altogether. However, with the right tuition, children can not only begin to enjoy the subject, but thrive and achieve high grades throughout the year.
Reasons Why Your Child May Need Chemistry Tuition
Before you consider enrolling your child into an A Level chemistry tuition program, it is important to consider a few factors that will contribute to whether tuition is needed. These factors will help you decide tuition is the best route.
Poor Chemistry Grades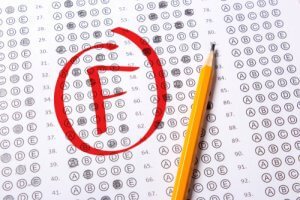 If your child is continuously producing low grades in the subject compared to many other subjects in school, they may need tuition to boost their grade. Tuition can help to boost their confidence in the subject as well as help them grasp an understanding of the topics they believe are most challenging.
Continuous Procrastination
If you find that your child is always trying to focus on something else when it comes to Chemistry homework, this may be a sign they are struggling. If this happens in one or two sessions, there is no cause for alarm. However, if this is this the case with each piece of homework, then tuition may be a good investment.
Low Confidence
If a child is continuously doubting themselves in Chemistry lessons, then it is unlikely they will gain very much from a class with 30 other students. They will feel afraid to put their hand up and will struggle to interact with the teacher. This will inhibit their ability to learn and can result in poor grades should it go unchecked.
Learning Disabilities
If your child has struggled with learning disabilities throughout their life, this should not prevent them from taking chemistry class if it is something they want to do. There are several JC chemistry tuition and A Level chemistry tuition classes designed for children with disabilities, who tailor their teaching to the needs of your child.
You Want Them to Achieve Top Grades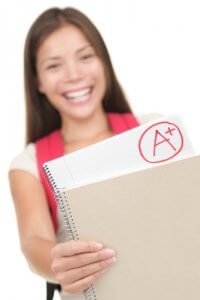 If you want your child to achieve the top grades in a chemistry class, then private tuition may be needed. Achieving a top grade in any class is difficult. It is even more difficult for chemistry classes. Even the most gifted children will struggle without the help they need to get to the top.
So, where can you get help?
The two best options are chemistry tuition centres and private chemistry tuition. In a centre, chemistry will be taught to a small class (of around 5 students) which will allow the teacher to spend more time with each child. With private tuition, your child will receive a one on one home-based session in which they will focus on topics they are struggling with.
How to Find The Right Chemistry Tuition Centre for You?
There are many tuition centres throughout Singapore that your child can choose from. However, how can you find the right one for them? Here are some of the things you need to take into consideration when it comes to finding a centre for your child.
The culture
The culture of a teaching centre will say a lot about the practices that go on there. Children learning should have the opportunity to do so whilst also socializing and making new friends. To find out about the culture of a centre, you can look at reviews, ask someone whose child goes there or have a discussion with the owner of the centre.
The teaching materials used
Teaching materials should be at the very top of your list when looking for a chemistry tuition centre. Make sure all the materials are not only of a high quality, but also apply to the exam your child will be sitting. Make sure they are all up to date and in line with the current curriculum. Most centres such as Edu Aid will allow you to make an enquiry online or in-person to gain further insight into the materials that are used.
Look at the testimonials and reviews of former clients
In the age of the internet, over two thirds of all people check the reviews on a site before making a purchasing decision. If you have found a centre you like, type it into Google and look at the reviews. This will provide you with some insight as to whether they are right for your child. You want them to have the greatest possible impact on their education and know that your money is being well spent. By checking the reviews and even messaging former clients, you can rest assured knowing your child is getting the absolute best out of each session.